Welcome to the website of Patdana Home...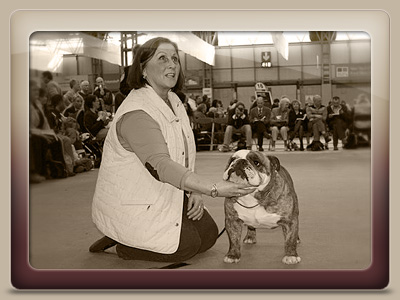 We live in Gorinchem, a small place in the Netherlands.
We are a small kennel and we are very select and only breed from quality stock as our objective is to breed healthy, standard weight, bulldogs of the correct type.

In 1980 I registered my kennel name: 'van 't Patdana Home'
My first pride winner was Multi Ch. Miss Whoopi van de Molen de Hoop, Top Bitch in 1997 & 1998
With 61 CAC, 51 CACIB and gained 25 Best Of Breeds and  Whoopi won The Top Challange Doggies 1997 from Belgium and Luxembourg from more then 3200 other BOB All Breeds !!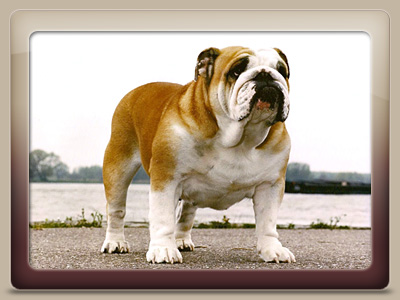 All our bullies are not only screened for health, they also have the true bulldog temperament, humor, adore people, eat like horses, mess up the house, but we couldn't live without them.
Our females who have had their litter with us, stay with us and enjoy their well deserved retirement.
Drop in anytime to meet the gang, and you might also see the puppies which we occasionally have.

If you have any questions please contact us by email.
I am Member of: Bulldog Club Incorporated, EBCN, FCI.